Leading A Better Place To Work
With Author, Storyteller, Speaker and Leadership Consultant Deborah Connors
Shift your culture in 6 months!
WHO IS THIS FOR?
For emerging leaders and business owners who want to lead successful, high-performing teams without overwhelm and burnout.
Learn simple daily practices to transform:
Your Leadership | Your Team | Your Culture
LET ME SHOW YOU HOW!
Hello, I'm Deb. It's fantastic to meet you! Throughout my 30+ years in Business Consulting, I've noticed that most companies struggle with cultures of negativity, crises, and overload. The human and financial costs of negative work cultures are huge, but there is hope. This course will lead you through over 50 practices to shift your leadership, your teams and your organization as a whole. You will work through activities in each module that you can tailor to meet the needs of your own unique culture. ​ I hope you will take this journey with me to learn new practices, and empower your people to step into possibility and positivity, and create the best possible future for your team or organization. All the best!
​IS YOUR WORK CULTURE ONE OF SURVIVING OR THRIVING?
It's time to start THRIVING
Join us for this 10-module self-directed, online course on Leading A Better Place To Work. In this course you will have the opportunity to read, discuss, question, share and inspire one another as you develop and implement new practices aimed at positively shifting your workplace culture. This is a very hands-on course, with thought-provoking topics focused on the latest concepts in workplace health. We would love to welcome you to this forum where you will read one chapter of the book each week and then come together to learn and discuss. It is kind of like a book club – fun, friendly, and very practical!
Leading A Better Place To Work
Module Breakdown
Explore the challenges and opportunities in our workplaces, with a special focus on what is going on in our world today and the need for a different approach in this new normal. You will be introduced to new practices designed to help you flourish as a leader. We will build on these practices throughout the ten modules, expanding to team practices and organizational practices. A couple of the exercises in this module involve getting into the practice of focused writing and developing a personal leadership plan (template provided) that can be added to throughout the course.
Topics covered include: 
Slow death in organizations
The cost of doing nothing
Flourishing versus languishing
The "Be Positive" framework for shifting culture
The through-line approach to implementing practices 
Asking transformational questions
What is a positive culture?
Module 2: Engage In Practices
Now it is time to explore why and how to move from programs to practices. You will hear about an organization that took this approach with great success and discover how they deviated in a positive way from the conventional way business was run at the time. You will work through an appreciative inquiry practice called "At My Best", review ideas for new team practices and decide which ones to tailor to your team, and explore the question 'what do we want our culture to be?'
Module 3: Positively Deviant
There are three shifts in thinking that can help us to positively deviate from the conventional way we operate in most workplaces. These shifts include shifting from downstream to upstream thinking, from a program approach to a cultural approach, and from conventional management to transformational leadership. We will learn from organizations that have taken this approach.
Practices you will explore, include: 
Appreciative inquiry
Examining our hypocrisies as leaders
Reflective action
You will have the opportunity to continue to review your personal leadership plan and modify it with the new ideas you are discovering.
​Module 4: Organize Positively
No matter how much we increase our own positivity, it is difficult to succeed in an environment that does not support flourishing. The principles of positive organizing were developed by studying organizations that are more positive, and as a result, more successful than others. This module will have you learning these five principles, which 1) invite people to find their purpose, 2) engage them in authentic conversation, 3) empower them to see possibility, 4) focus them on the common good, and 5) encourage them to trust the emergent process. You will work through an example of how these principles were put into action with an organization.

Five brief assessments are provided to give you a rough idea of where your organization or team is at based on the principles of positive organizing.
Module 5: Shift Yourself First
This module will help you and your teams to shift from the vicious cycles you get into, to more resilient cycles. You'll discover practices that help to prevent burnout, and how to support yourself and others to come back strong if burnout occurs. The focus is on learning to shift yourself first as a leader into these patterns before expecting others to shift. Practices include: 
Working smarter
Email intelligence
Developing good sleep habits
Learning to break for energy
Let Go, Continue, and Start
Disconnecting from work
Module 6: Ignite Positivity
How do you invite flourishing into your workplace? You will gain knowledge about how positive and resilient teams impact organizational success, and the practices that increase positive emotion and thereby increase creativity, engagement, innovation, customer service and many other outcomes. Topics and practices you will be engaged with include: 
Understanding positivity
How downward spirals occur
The negativity bias
How to increase positive emotions and create upward spirals
What is mindfulness?
Mindfulness practices, such as learning how to mindfully listen
Gratitude practices
Meditation practices
Positivity ratios
This module explores the differences between real teams and pseudo teams. You will develop team practices to increase team positivity, including learning to lead an effective team to debrief. 
To create real teams, or increase the effectiveness of the teams you lead, you will learn how to:
Develop a set of team practices
Explore ways of increasing positivity in your teams
Learn and practice leading an effective team debrief
Practice a set of questions designed to work through team conflict 
Take the AffinaOD Team Positivity Test provided to get a baseline idea of where your team is at in terms of positive and negative emotion and explore how team positivity can be increased
Module 8: Inspire Psychological Health
Moving beyond recognizing and accommodating mental illness in the workplace, you will learn how to inspire mental wellness. Examples will be shared in story format of organizations who see the importance of psychological health at work and have created practices to support mental wellness. You will hear the advice of many of the experts Deb interviewed for her book on what leaders can do differently to set a foundation for psychological health at work. This includes: 
Making psychological health a part of the workplace conversation
Declaring your vision and commitment to transform culture
Maximizing mental energy
Developing psychological contracts. 
You will practice reflective writing and discuss some questions on your leadership practices that impact psychological health in your workplace. You will learn some reflective questions to ask when going through major changes at work. You will fill out the Initial Scan (Stress Satisfaction Offset Score and Stress Satisfaction Index) from the National Standard of Canada for Psychological Health & Safety in the Workplace (the Standard) and learn where to find tools and resources related to psychological health to use in your workplace.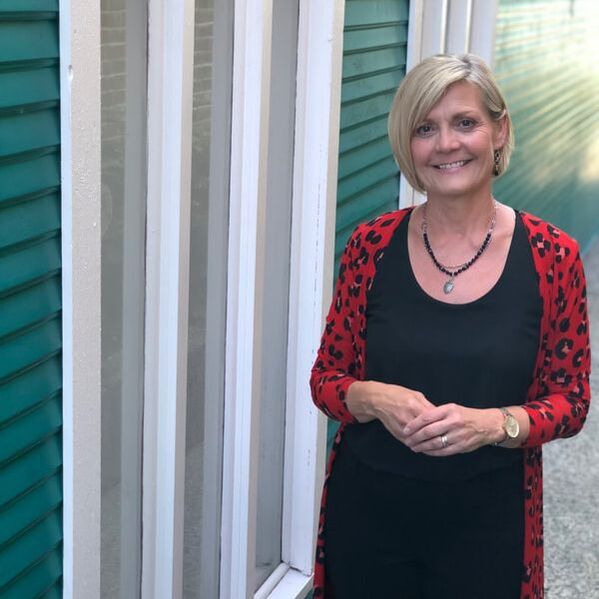 As a person leading change, it is important to present an inspiring vision that engages people. This requires an understanding of why and how your culture needs to change and building the behaviours and practices to achieve that vision. In this module, you will further explore the question: "What do we want our culture to be?" and do some reflective writing on four questions that can have a profound effect on creating a new vision for the culture of your organization. You will work on a plan as to how to engage people in your workplace in answering these questions, and develop a vision for the culture you want and need to move forward.


​Module 10: Emergent Process
This final module will focus on how to build a learning culture at work, including topics such as 1) finding language that helps us to grow, 2) asking "How can we create a culture where we learn from mistakes so that employees can exceed expectations?" and 3) learning how to lead the emergent process.

You will also learn about other tools available to positively shift culture and where to find them. One of the exercises in this module is for you to teach a practice that you've learned throughout the course to someone in your organization. We learn best by teaching others.
Throughout the time you are in this course, you will have the opportunity to join bi-weekly Zoom calls with a coach or facilitator, and other people who are also working through the course. This will provide a chance for you to ask questions and connect with other change agents who are also making positive strides toward a better culture in their workplace. 
Course Enrollment Includes:
10 modules of workbooks, exercises and templates

10 hours of video lessons walking you through each topic or longer depending on your needs

Participation in facilitated live group sessions

24/7 access to the course community through a private LinkedIn group

Access to the course for 6 months.

Start today with 3 monthly payment of just $297 or save 20% and make one payment of $697.